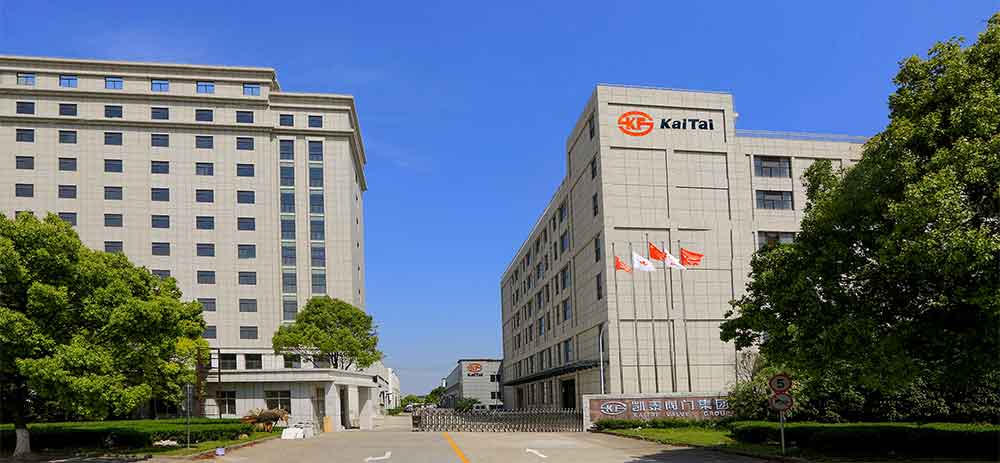 Kaitai Valve Group is headquartered at Baoshan City Industrial Zone, Shanghai China, occupying over 35 thousands square meters and will be looking at other expansions in the near future. The registration capital of the whole Group comes to RMB 11321 Millons. Also it is one of high-tech enterprises in Shanghai, a member of the Association of China General Machinery, and a regular supplier to China Petroleum & Natural Gas Carp, China Petrochemical, China Power ,and China Sea oil etc.
With an experience of about 30 years in manufacturing all kinds of valves, Kaitai specializes in disigning, making and marketing valves for all industries. Its products range from Ball, Buttesfly,Gate, Globe, Check, Plug valves to Marine valves and other valves; nominal size from 1/2" to 48"(DN 15 to DN 1200) nominal pressure form 1 5OLb to 25001b(PN1 OMpa to PN42.GMpa); materalscoverWCB.. WCC. WC6. WC9, CF8, CF3, CF3M,LCB,LCC. SS304,SS316,SS304L,SS316L, F11, F22, LF2,F51... etc.Theproductsarewidelyused inthefields of petroleum ,chemical metallurgy, power, fuel gas, city pipeline networks and so on. Certificated with 1S09001. API6D.. CE/PED. Kaitai has developed excellent quality control and management system.
Kaitai has a series of modern machines and equipments such as vertical lathes, drill press,milling lathe, grinding machine. other general machine tools and physical & chemical analysis & experiment devices. Also it has developed a well-trained and dedicated team including engineers, technicians and other employees. This allows us to offer customers quality products, competitive prices and prompt deliveries. We always work hard to improve our existing products and pursue new ideas and ways to stay ahead of the ever changing market.